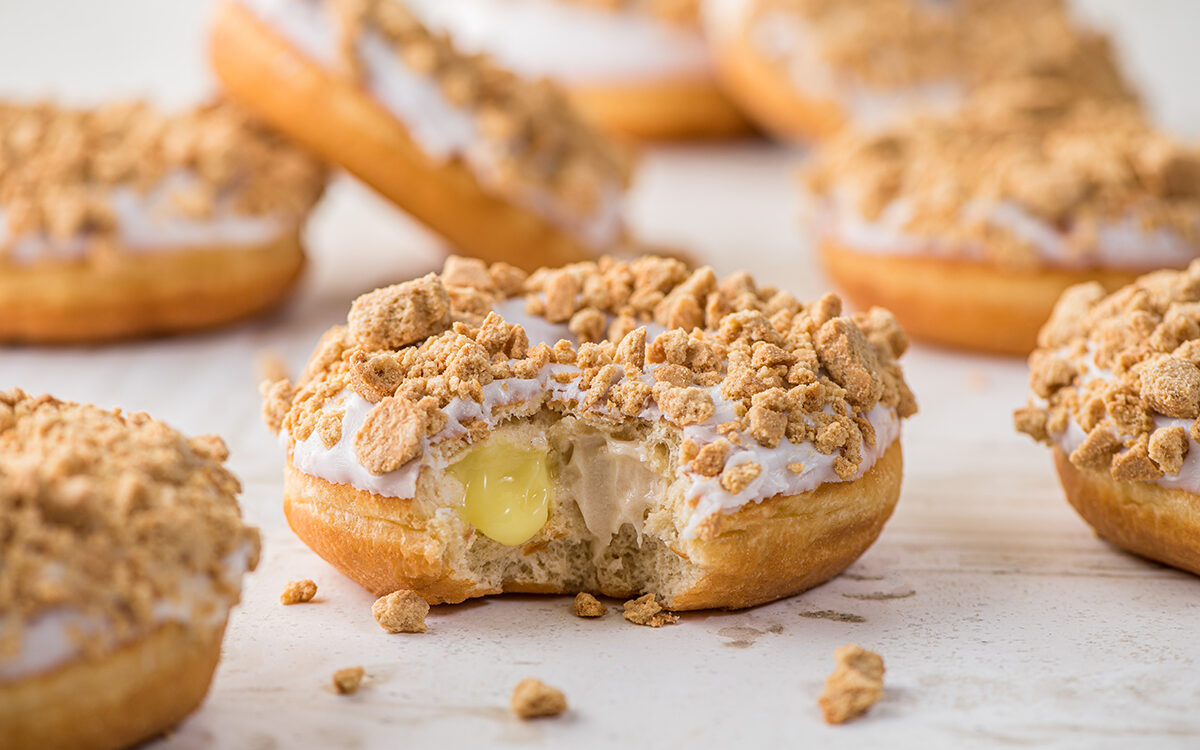 AUGUST 2021
Indulgent, customizable, and eye-catching in a bakery case, Rich's Banana Cream Pie Ready to Finish Filled Dessert Donut was named a best new product in "Foodservice/Bakery" by Convenience Store News.
Category winners were selected based on a series of criteria, including taste, value, convenience, ingredients, preparation, appearance, and packaging. The 2021 list is considered by the publication to be a collection of the "most innovative, high-quality products" that meet the evolving needs of consumers.
This win was indicative of a growing trend for premium snacks that bring comfort and fun to customers, while still being easy for operators to create.
About Our Banana Cream Pie Filled Dessert Donut
Filled with flavor, our Banana Cream Pie Ready to Finish Filled Dessert Donut is a banana-flavored yeast donut ring, filled with vanilla pudding and cookie-flavored buttercream. Our topping kit includes a perfectly paired white icing and crumbled vanilla cookie pieces. To learn more about our donut portfolio visit https://www.richsusa.com/donuts.