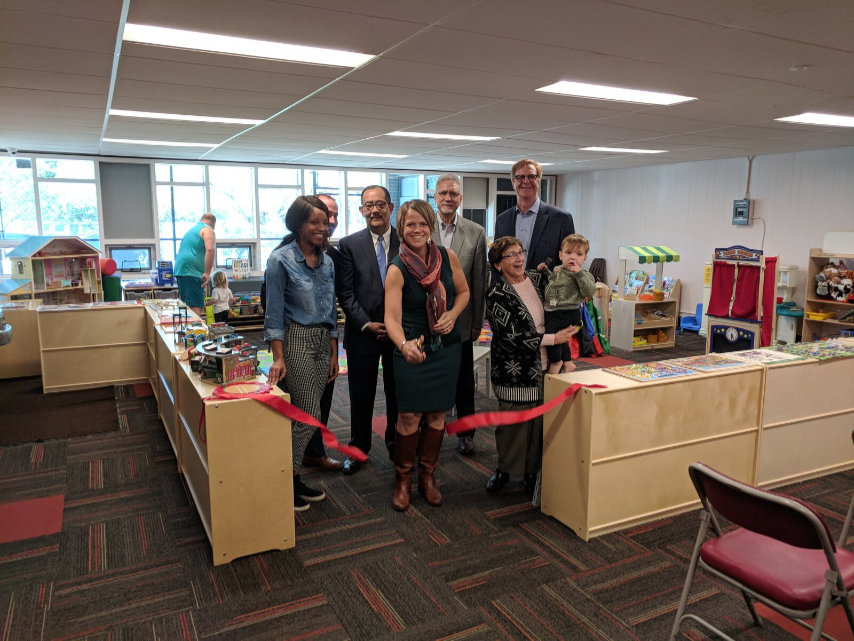 The littlest members of Buffalo's West Side community have a new place to play, learn and grow, right in their own backyard.
The West Side Family Center opened to the community in 2019 and provides a safe place for families with children to enjoy daily unstructured play and early education and development programming. Among other age-appropriate toys, the Center features an Imagination Playground, sponsored by the Rich Family Foundation, which includes an innovative play system with loose parts for children to create their own play spaces.
"We're proud of our West Side heritage and we continue to look for ways to support programs that enrich our neighborhood and give families the opportunity to grow and thrive here, as we have for nearly 75 years," said Howard Rich, VP of Corporate Relations.