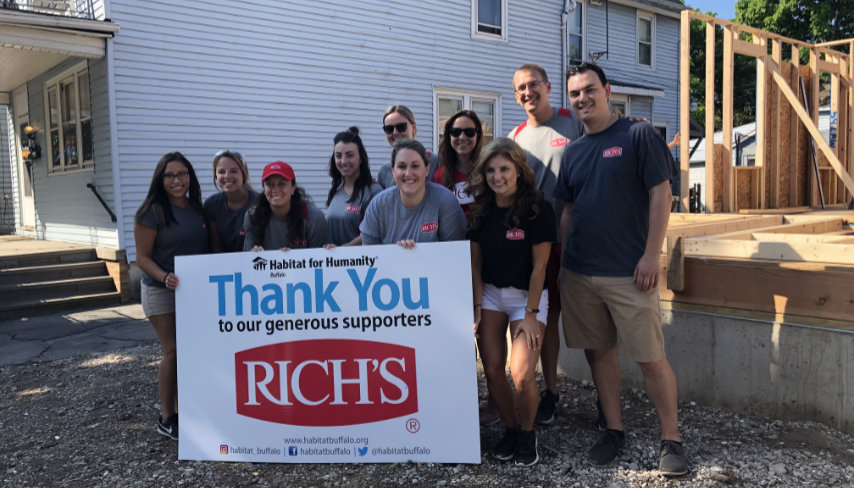 Or, raising the walls, that is. This summer, members from our StayRich affinity group kicked off the latest in meaningful projects: to build a Habitat for Humanity home on the west side of Buffalo. Sponsored by the Rich Family Foundation, this "wall raising" was the first step of many in this months-long effort to build the Habitat home.
On a mid-summer afternoon, Rich's volunteers spent the day building, which saw groups cutting wood, hammering and nailing boards together to support the home's foundation and raise walls. The "build team" included Rich's associates and interns, providing an opportunity to connect and work together toward a common goal.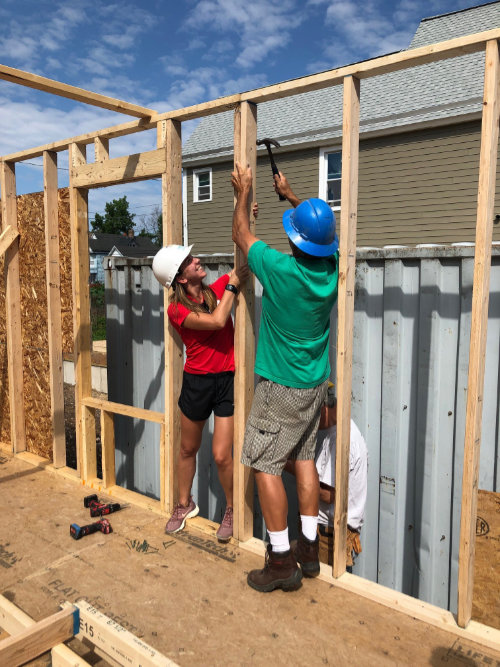 Supporting and giving back to the west side of Buffalo, where Rich's world headquarters have been for nearly 75 years, is important to this family-owned company.
"My grandmother grew up on the west side and my grandfather started his business here, so it seems like a natural evolution for us to help another family plant roots in the neighborhood that has been home to our family for so long," said Stephen Rich, Rich's Innovation Center Chef, Better Our Communities Board Member.
The group's efforts will continue over the next several months as Rich's associate volunteers continue giving their time and talent to help make the dream of home ownership a reality for a family in-need.
"This build is about helping a small child have a yard to play in, to experience what so many of us may have taken for granted in our childhood," Rich said. "It's about making those children feel safe and surrounded by community that cares for them. Supporting the needs of a community that has blessed us with so much is simply the right thing to do."