JUNE 2021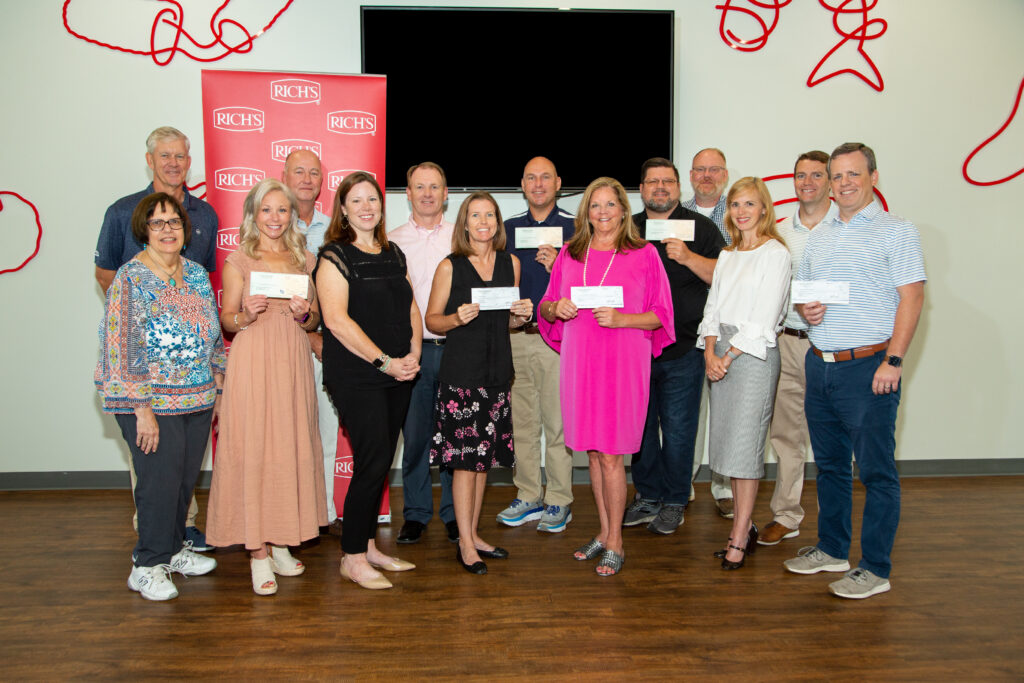 Rich's Consumer Brands Charitable Fund, in a joint effort with the Davis Love Foundation, presented donations totaling $60,000 to six organizations serving youth and families in southern Georgia.
United Way of Coastal Georgia received $10,000 toward its Financial Literacy program, which collaborates with local agencies to provide job training, interviewing skills, and other support to improve the financial statuses of local residents.
The Brunswick High School and Glynn Academy bands each collected $10,000 for transportation and equipment upgrades.
Second Harvest of South Georgia, a hunger-fighting organization serving a 12,000 square mile region of 26 counties, received $10,000 toward its mobile food pantry. The Sparrow's Nest, a local food program operating under Brunswick community organization FaithWorks, accepted $10,000 toward a new freezer and meat to be donated to locals in need.
Wesley Academy of Early Learning was awarded $10,000 for its Whale Warrior Scholarship Fund, which will provide varying levels of assistance to families who apply.
"Being able to support these six organizations is truly an honor," said Jim Motos, senior vice president of Rich's Consumer Brands Division. "After a year of unprecedented need, we are exceptionally grateful for this opportunity to support our neighbors. Through the Rich's Consumer Brands Charitable Fund, we hope to not only sustain our South Georgia community but empower children and families to embark on a better future. These six recipients are perfect examples of community players who are moving residents forward toward a better tomorrow."