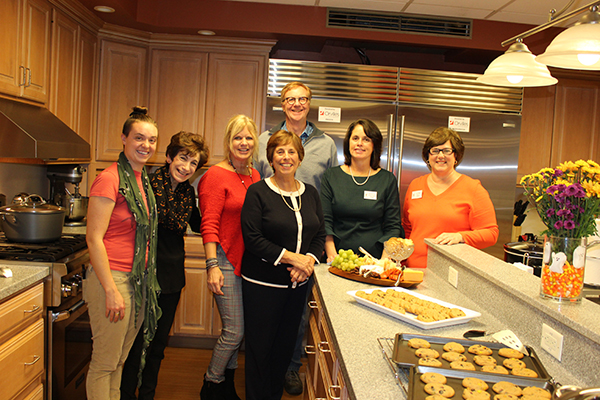 When a child is hospitalized, the family's sole focus should be on the health of their child, not where they can afford to stay or get their next meal. Every year, the Ronald McDonald House Charities of WNY (RMHCWNY) provides over 500 families with a place to stay and hot food to eat while their child is undergoing medical treatment.
In November, the Rich Family Foundation donated a $10,000 grant to fund the refresh of their guest kitchen at the Ronald McDonald House on West Ferry Street. "The kitchen is the heart of our home. It is where our guest families gather, enjoy meals, snacks and conversation," said Sally Vincent, RMHCWNY Executive Director "The support of partners like Rich's enable us to continue to provide the services that make our Buffalo House a home away from home."
The money will replace small appliances, all cookware, glassware, cutlery and plates. Families residing in the Ronald McDonald House can use the guest kitchen to prepare meals themselves, or enjoy meals cooked by volunteers.
As a global food company, we know kitchens well," said Howard Rich, VP of Corporate Relations. "Creating the environment for families to achieve that 'home away from home' feel in the kitchen is just one small thing we can do to help support them during their times of need."