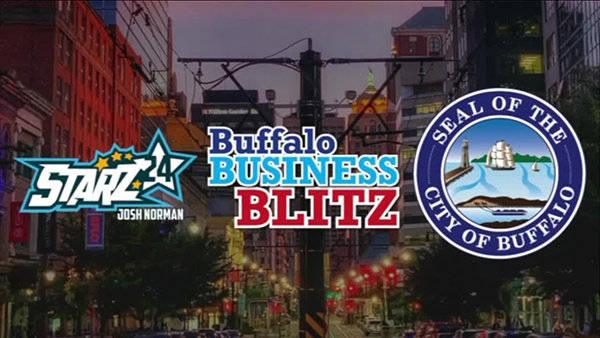 If there's anything that residents of Buffalo, NY love, it's football. Throughout the 2020 season, our hometown Buffalo Bills mirrored the strength, resilience, and teamwork that small businesses have shown since the start of the pandemic.
To show support for those local businesses, Buffalo Bill's All-Pro Cornerback Josh Norman founded the Buffalo Business Blitz, an initiative created to raise critical funds for small businesses that have been hit the hardest by COVID-19 restrictions. Rich's was proud to team up with the Buffalo Business Blitz by donating $75,000 to this initiative.
"As a company that started as a small business on Buffalo's West Side more than 75 years ago, Rich's has a deep appreciation for the vibrancy small businesses bring to our community," said Jon Dandes, Corporate Vice President of Government Relations and Special Projects. We are proud to continue our support for our local communities while celebrating our team. Go Bills!